Lower Back Pain Treatment at Absolute Balance Chiropractic
Lower back pain is a common problem that can have many causes. The lower back is a bit of an engineering marvel that is designed to take a lot of stress while remaining flexible and strong. However, balancing these different needs leaves the region prone to various injuries. Here at Absolute Balance Chiropractic, we will assess your low back pain, help you figure out the cause, provide a treatment plan, and get you on the road to recovery.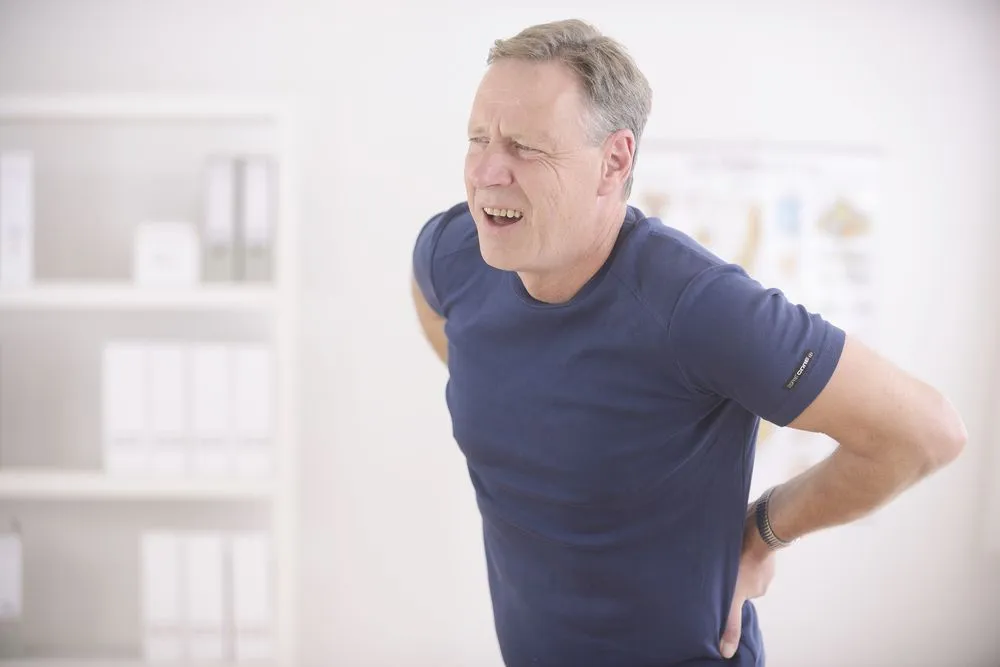 Common Causes of Lower Back Pain
Lower back pain can come from either acute or chronic stressors. Acute injuries are things that happen all at once, such as when lifting something heavy or playing sports. Chronic stressors are things that put strain on your back for long periods of time, such as poor posture or working an office job. Pain can also be acute or chronic. Acute pain comes on suddenly, while chronic pain often starts slowly and may either get worse or simply not get better.
Back pain takes one of two basic forms: mechanical or nerve-related pain. Mechanical pain refers to conditions such as pulled muscles, strained or sprained tendons and ligaments, and joint pain that hurts at the site of the injury. Nerve-related pain, or radicular pain, occurs when the injury causes pressure on a nerve. Sciatica is a common form of radicular pain in which pressure on the sciatic nerve causes pain in the lower back, buttocks, legs, and even feet.
Diagnosis of Lower Back Pain
When you come to our Bettendorf chiropractor, our doctor will speak to you and examine you to make a diagnosis. Many different factors are used to make this diagnosis:
How long you have had the pain
Where the pain is located
What type of pain is it (burning, searing, aching, throbbing, etc.)
If you remember injuring yourself
What kind of job you do
After speaking to you about your condition, our chiropractor will perform a hands-on examination and may order additional tests such as x-rays. Back pain can be tricky because it is such a central part of your body. Everything from the very obvious (you picked up that big package last week that you probably shouldn't have) to the much less obvious (you've been wearing the wrong shoes) can be a cause of lower back pain.
Once our doctor knows what is causing your back pain, she can begin to develop a treatment plan. Luckily, back pain can be treated in a number of diverse ways, many of which are available from Absolute Balance Chiropractic. After visiting your Bettendorf chiropractor, you should have a good idea of what to do next in order to achieve lasting pain relief.
Because chiropractors are holistic doctors, a lot of treatment methods are aimed at increasing the overall health of both your lower back and your entire body. Improving your overall condition will help your current back problems get better, but they will also help you avoid future back problems. Various methods of treatment are used to achieve these goals:
Spinal adjustments
Lifestyle advice
Corrective exercises
Because every case is different, you will benefit from the individually-focused, custom-designed treatment plan created by our doctor. Here at Absolute Balance Chiropractic, you can count on caring professionals who will assess not only your current pain but your future wellness. To make an appointment, call us at (563) 332-6036.