Sports Injury Treatment with Your Bettendorf Chiropractor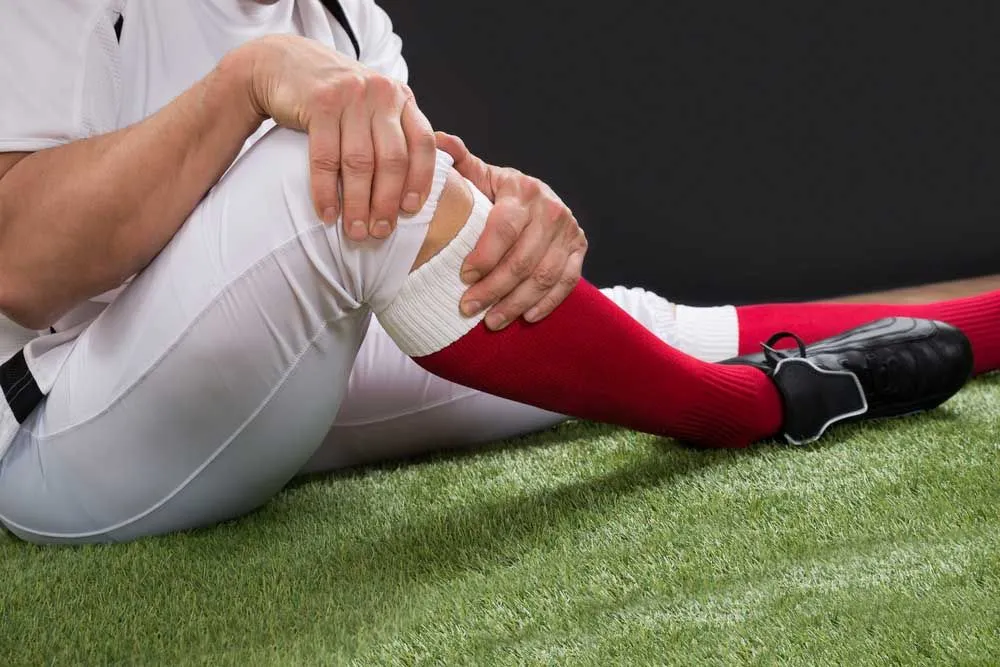 Bouncing back from your sports injury is as easy as contacting one of our sports chiropractors at Absolute Balance Chiropractic for a sports injury consultation. Dr. Kay Sandy-Knight has many years of experience in chiropractic sports medicine and has had the pleasure of treating high school sports teams and professional and amateur teams. Dr. Amy Blevins has almost 15 years experience in chiropractic care and prides herself on being able to offer comprehensive chiropractic treatments.
Types of Sports Injuries Our Bettendorf, IA Chiropractor Treats
Our Bettendorf, IA chiropractor treats all types of acute and chronic sports injuries.
Achilles Tendinitis
Back Injuries
Carpal Tunnel Syndrome
Shoulder Injuries
Herniated Discs
Plantar Fasciitis
Runner's Knee
Shin Splints
Sprains and Strains
Tennis Elbow
Injury Prevention
As a professional or amateur athlete, it is important to take certain steps for sports injury prevention. Prior to participating in any conditioning routine or sporting event, always warm-up for a few minutes then stretch all your major muscle groups. While participating in your sport of choice, always wear the appropriate safety gear and make sure it fits well. If you do experience pain, swelling or loss of range of motion, stop your activity immediately and contact us for an appointment.
Injury Recovery with Sports Therapy
Our chiropractor offers injury recovery with sports therapy to help you find pain relief and healing so that you can bounce back faster. We understand that, as an athlete, when you get injured playing a sport or while conditioning you want fast healing and pain relief so that you can continue your active lifestyle as soon as possible. This is why we offer non-invasive treatments that are designed to help your body heal and reduce your pain.
Chiropractic Adjustments for Sports Injuries
We offer extremity joint chiropractic adjustments that can help treat tennis elbow, runner's knee, plantar fasciitis, Achilles tendinitis, frozen shoulder and ankle injuries. Chiropractic adjustments help by ensuring the extremity joint is properly aligned. This helps maximize the range of motion of the joint while reducing inflammation.
Spinal Decompression for Sports Injuries
Back pain is a common sports injury. It can be due to a disk herniation, a sprain or strain or a pinched nerve. Spinal decompression helps by giving your spinal discs the room they need to retract and refill with fluid. This treatment can also be used to unpinch nerves.
Injury Recovery with Kinesio Tape
Kinesio tape is a special type of elastic sports tape that stretches. When it is applied to an injured area of your body, it does not restrict movement. Instead, it moves when you move. This helps stabilize the injured area while still allowing you the ability to stay active.
Nutrition for Healing
Dr. Kay Sandy-Knight has a human nutrition master's degree and can recommend the right supplements and foods to eat while you are recovering from your injury and afterward to help you maintain your health.
Sports Injury Rehabilitation
As you heal, we may recommend sports injury rehabilitation, which can help you regain lost muscle strength and flexibility. This can help you make a complete recovery and may help prevent future injuries.
Schedule an Appointment with Your Bettendorf Chiropractor
To schedule an appointment for your sports injury with our chiropractor in Bettendorf, IA, call us at (563) 332-6036.